There are a number of ways to make your search more specific and make your results page more manageable. One of the best ways to do this is to use Advanced Search. On the homepage, below the county seal, click on "Advanced Search"
You will be presented with a number of fields to help filter out results you are not interested in. You don't have to fill out all of these fields, and some might not even be relevant to your search.
If you have a single document number, there is a field for that. However, if you only have a general idea of what that number is, you can click on "Document Number Range" and provide a range for the website to search within.

Another good way to limit the number of documents shown is the filter in the Search Result List. There are two primary filters: Document Type and Recorded Date.

Simply enter the document type, such as DEED, or click on the Document Group (OPR in the display above) to open up the list of document types.
Click the box to select one or more document types in the list. Your search will remove all the document types you did not select and your result list will be reduced.
There is also a filter for recorded dates. Either select a decade, or open the decade to select one or more years.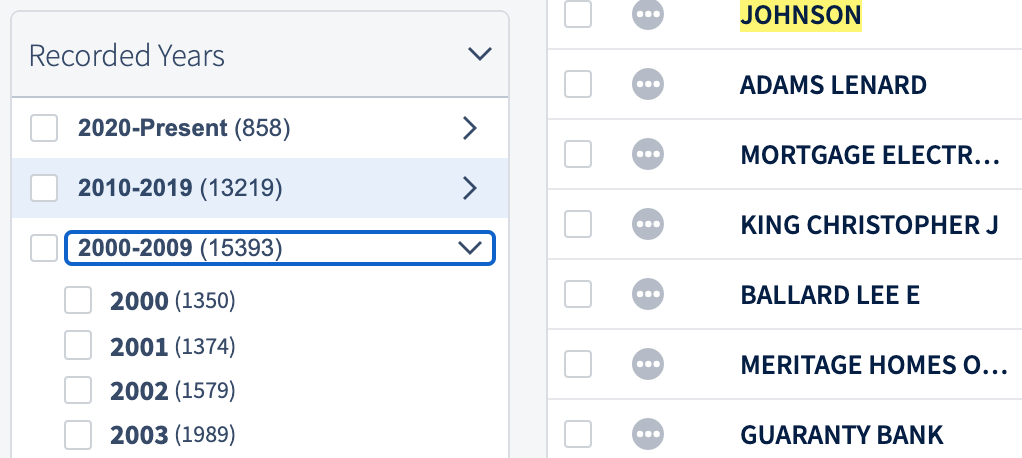 Your search will be reduced to include only the years (or decades) you selected.