Please note: Some fields may be different depending upon your County's configuration.
Navigate to Advanced Search and locate the Lot, Block, NCB, and County Block fields at the bottom of the page.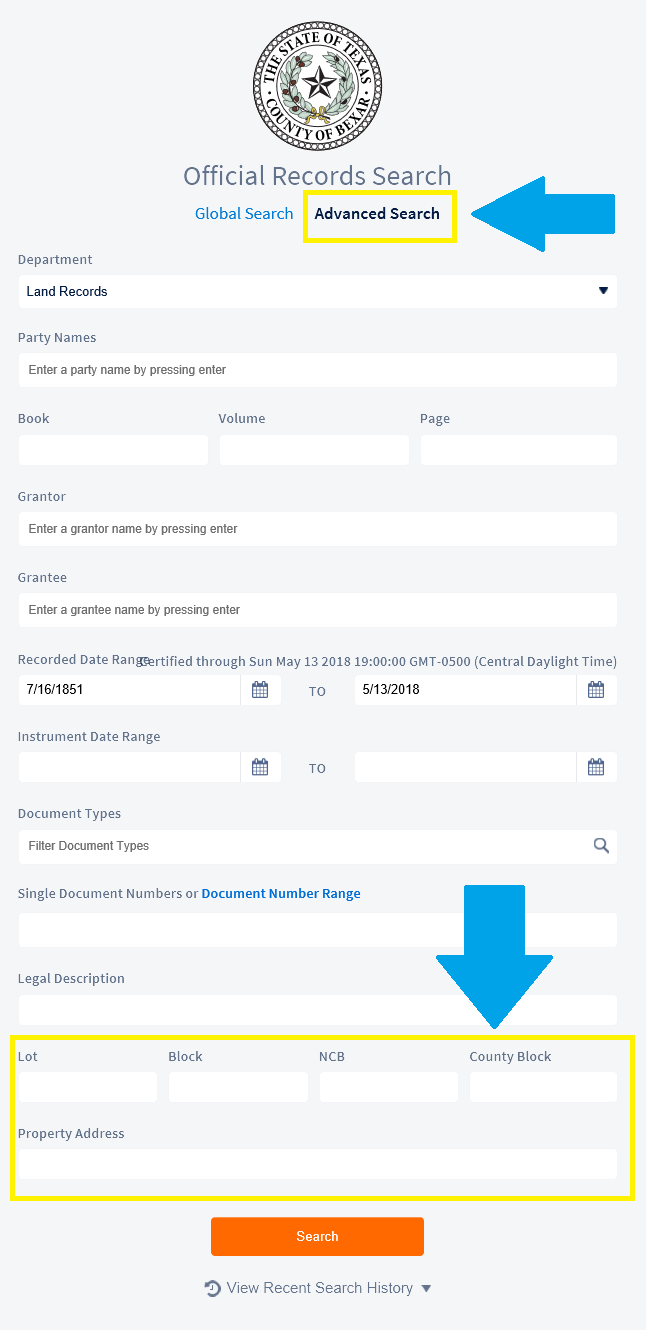 Enter data into the fields and click Search. You may enter as much as you know about the property/document into the fields. See the examples below.
Next, view your results.
If you only know partial information then you can enter in the data and use the filters to narrow down your results.
Next, view your results.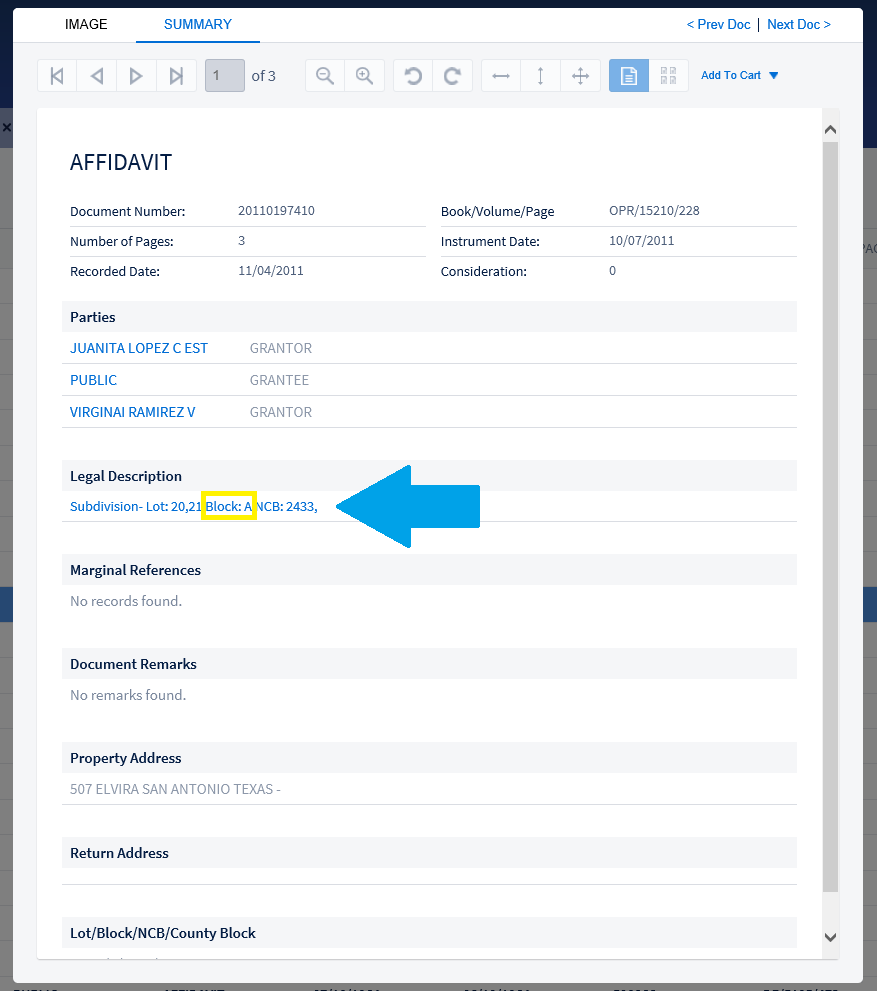 Use the filters on the left of your screen to narrow down the results.